In a previous post entitled, "Walk the Walk", I discussed my astounding observation that so many job seekers, even those seeking digital jobs, go through the entire search process and don't use the very skills they are trying to market.
I am currently pursuing both the freelance consulting avenue (if I can help, call me!)  and still keeping an eye out for that great full time career opportunity. As I do the latter, I realise just how easy it is to maintain the status quo when job searching. It's so easy to just do what they ask – usually,  send a copy of your CV (usually in word) and a cover letter (again, usually in Word). And, that's that. Sit back and wait for them to call.
There are times when I'm as guilty as everyone else of just submitting that CV and cover letter because it's easy and a quick fix, but there have also been times where I have made the conscious decision to do something different, something better, something unique, something that "shows" rather than "tells" who I am and what I can do (and, even, how I think).
Whenever I have used this approach, it has had tremendous cut through. It has resulted in an almost immediate request for an interview. Whether the job was the right fit  ultimately is immaterial. The important thing is that it got me to the table. That's the only place you or they are going to determine whether or not this is the right opportunity. The added benefit is that I also usually learn something new or refine an existing skill through the process. All positives, so why wouldn't I?
So, what tools, techniques, different approaches have you seen or used lately in the job search? I would love to uncover and share some great examples so that we can challenge the recruitment/job seeker status quo, shake it up a little and make it a wee bit more interesting for those on both sides of the table (especially those in digital landscape).
My Own Example – Seeing Red
Red Balloon was looking for a Marketing Manager. If you don't know who they are – they are the number one destination in ANZ for personalised experience gifts, with a diverse range of more than 2500 experiences from a hot air balloon ride to a pampering massage. There was also a sizeable digital component to the role.
So, I thought this was the right role and the right type of organisation that would  appreciate a unique application. And, I was right! The following video, Seeing Red, was the cover letter I submitted. (I had never used iMovie before, but with a little guidance from Chris, I invested a few hours and created this).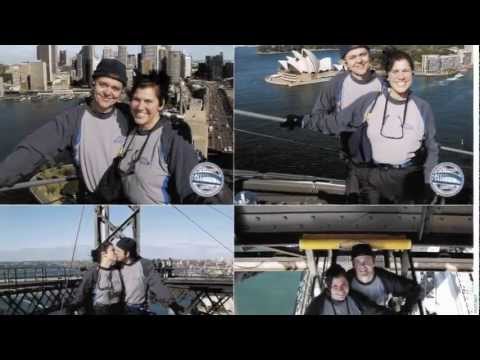 Question of the day:
What tools, techniques, different approaches have you seen or used lately in the job search?