I finally got to meet the person behind @iconic88. While I don't usually follow brands or tweeps on twitter who aren't forthright with providing details about their personal identity, I made an exception in the case of following @iconic88.
Iggy Pintado, or @iggypintado, author of The Connection Generation, a man I have great respect for, was following and recommending @iconic88. So, trusting Iggy's advice, I hit the follow button too and found that @iconic88's tweets were usually positive and uplifting, sometimes informative and there were always a number of them to be found in the tweetstream whenever I logged on for my twitter-fix.
At the  recent A List Entrepreneurs function we had the chance to meet the mysterious @iconic88 as Iggy was doing the big reveal! I was really excited about being part of this event. The guest of honour was a genuine and warm hearted person, who was humble and optimistic and undeniably a good soul.
That said, I guess I just had far greater hopes for the event than I realized. It was great to be there for the big reveal, but I really thought there might be more substance to the evening's discussions.
First off, I was surprised that in an event that was aimed at those who embrace social media (why else would you want to meet the unknown @iconic88). I just assumed that those who embraced social media would also embrace all the transparency and information sharing opportunities that come along with it, but we were told that we couldn't take video (not that the dark lit room would have allowed it on your basic iPhone). I was genuinely surprised by the announcement asking us to refrain.
The discussions got underway, I was thinking I might learn something about creating a vibrant community on twitter, some real useful bits of information to apply to twitter strategy, some gems that I could employ or suggest to clients or associates.
Instead what I experienced was a very casual discussion between a couple of very nice, very sincere, very well meaning gentlemen. While it was all very pleasant and real, it also demonstrated a few of the things that, (pardon the language here) really piss me off about the discussions that happen around twitter.
I took offense to the warning from iconic88 to be wary of over-tweeting. While I agree over-tweeting is a bad thing, he was not the person to be offering this warning. According to his follow cost stats , his AVERAGE number of tweets per day falls around the 180 mark. Although over-tweeting is something he proclaims he doesn't do, nor does he schedule his tweets. I want someone to tell me how an average of 180 tweets per day, yes that is 15 per hour, is NOT over tweeting.  And, if someone has a family, a job, a life, how does one find the time to maintain this kind of average?
Then, of course, the conversation went to where it always goes, it turned to the number of followers! Why does it always have to come back to the lowest common denominator — the number of followers? Folks it's not about the sheer numbers! It's really not hard to get numbers, but connecting with the right people can be a challenge, but it is the key to unlocking twitter's real value.
It really is about the conversations! How does anyone profess to have conversations with 30,000+ people? There is so much value to be extracted from twitter usage that is not reliant on huge numbers, but on connecting with those who can offer a valuable exchange.  If you follow the right people, there's undeniable value in that. So many people miss this in their discussions about twitter. So many of you think more is better, but as most of us travel along the path to reach our twitter goals, more often just means more "noise".
My final challenge to the evening's discussion was" why, oh why, oh why do we keep focusing on the tactic? Why are we so hypnotized by the shiny object?
There were some great people there and I'm happy to have met many of them. I will continue to follow @iconic88 and @iggypintado and a few of the people in the video below, but I will also be sure to  ask them, why we can't we elevate our discussion as to how  twitter as a tool ('cause that's all it is folks) can help us to meet our larger communications, marketing, education, personal development goals, strategies and objectives?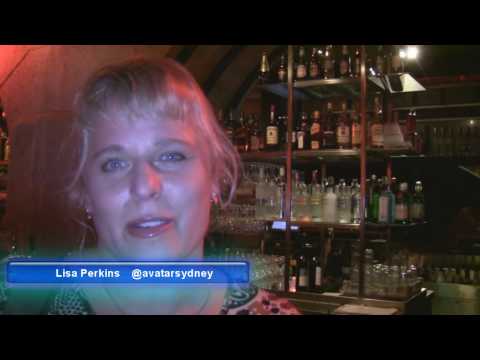 Question of the day:
What would make you follow someone with a high follow cost?